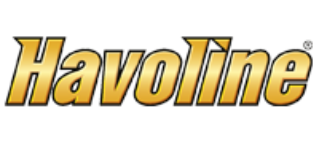 Havoline Multi-Vehicle ATF
Multipurpose Automatic Transmission Fluid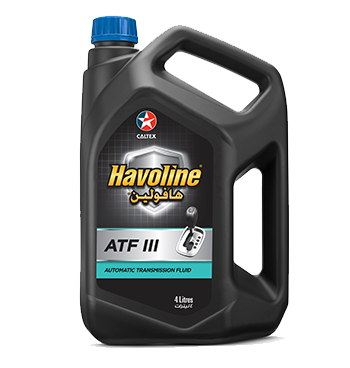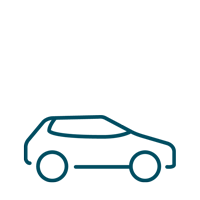 Cars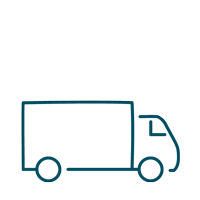 Vans (Inc Minibuses)
High performance, multipurpose automatic transmission fluid (ATF) formulated in hydrocracked base oils which provide outstanding oxidation resistance and anti-shudder durability protection. Specially formulated to meet the fluid needs of a broad range of light duty and heavy duty automatic transmissions fitted with or without torque converter lock-up clutch.
Havoline® Multi-Vehicle ATF is recommended for applications that call for the former DEXRON®-III and Allison C-4 fluids,1 and it meets MAN, Mercedes Benz, Voith, Volvo and ZF requirements. It may also be used in MERCON® and MERCON® V applications.2 
Havoline® Multi-Vehicle ATF has passed the JASO 1A standard tests for performance in Japanese vehicles. The product will deliver the shifting performance and exceptional anti-shudder durability which is desired by Japanese and Korean automakers for passenger cars, SUVs, vans and pick-up/light trucks.
In addition to the performance standards listed below, Havoline® Multi-Vehicle ATF may be used as replacement in out-of-warranty vehicles for the following fluids:
Apolloil ATF Red-1K
Esso Type LT 71141 ATF
Idemitsu K17
Shell ATF 3403-M115, M-1375.4, LA2634 
Texaco ATF N402, ETL-7045E, ETL-8072 

Always check your owner's manual to determine the proper automatic transmission fluid for your vehicle.  
Havoline® Multi-Vehicle ATF is not suitable for a limited number of ATF applications (these transmission types require special fluids), such as:
Not for use in Ford transmissions manufactured before 1977 and some pre-1982 
Motors Corporation.2 MERCON® is a registered trademark of Ford MotorCompany. Although Havoline® Multi-Vehicle ATF issuitable for use in transmissions that require MERCON® and MERCON® V fluids, this product isnot officially licensed or approved by Ford forsuch applications and its use may void Ford'swarranty. For applications that require aMERCON® V licensed product, please use Chevron ATF MERCON® V.
Controlled inventory cost
One ATF can be used for most pre-2006 automatic transmission design, and helps eliminate the need for supplemental additives or top treats which may harm the transmission.  
Maximizes equipment life
Advanced formula protects against gear, bearing and clutch wear, corrosion, and the formation of lacquers, sludge, or other harmful deposits, and foam.  Low temperature fluidity and rapid circulation in cold weather start-up contributes to reliable system wear protection.  
Long oil life
Premium hydrocracked base oils and extraoxidation inhibitors provide exceptional thermal stability and oxidation resistance resulting in maximum service life.  Stable viscosity index improvers provide enhanced protection against viscosity breakdown at high temperatures.
Smooth operation
Carefully chosen friction modifiers allow for smooth shifting, efficient power transfer, and anti-shudder protection. 
Havoline® Multi-Vehicle ATF has the following qualifications:
Voith H55.6335.xx (G607 List) / DIWA SB 013 and 118 (approved)
Volvo 97341 (Volvo Transmission Oil approval no. 97341:048)
ZF TE-ML 03D, 04D, 14B, 16L, 17C (approved)
MAN 339 Typ V1, Typ Z2 (approval no. TUC 0708/11)
Mercedes Benz sheet 236.9 (planned approval)
JASO M315  Type 1-A (meets requirements)
Havoline® Multi-Vehicle ATF is suitable for use in most pre-2006 transmission design manufactured by European, Asian and North American OEMs, which includes the following applications:
Allison C-4
BMW Part #83 22 0 403 249
Chrysler ATF+4® (MS-9602)
DEXRON®-II and DEXRON®-III
Honda/Acura ATF-Z1
Hyundai/KIA/Mitsubishi Diamond SP-II, SP-III
Isuzu Genuine ATF
MB sheet 236.6, 236.11 
Ford MERCON® and MERCON® V
Nissan Matic J, Matic K
Toyota/Lexus Type T, T-III, JWS 3309/Type T-IV
Audi/VW 052 989, Part # G 052 025
Volvo Part # 1161540-8
Always confirm that the product selected is consistent with the original equipment manufacturer's recommendation for the equipment operating conditions and customer's maintenance practices