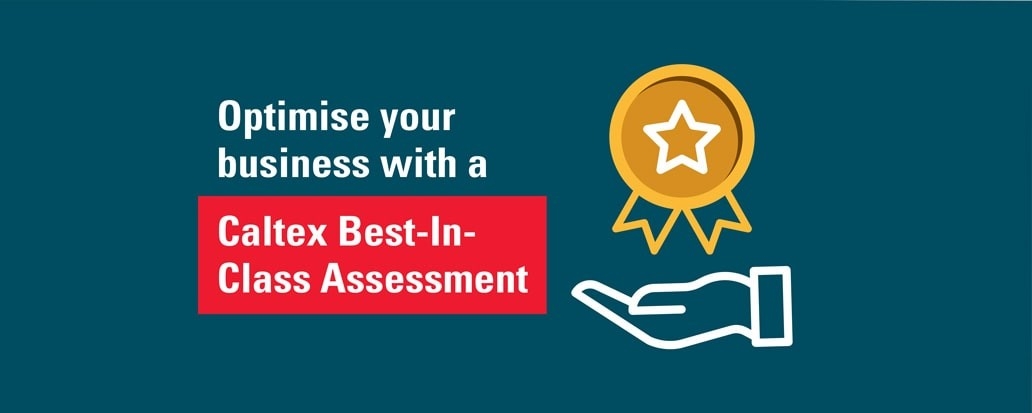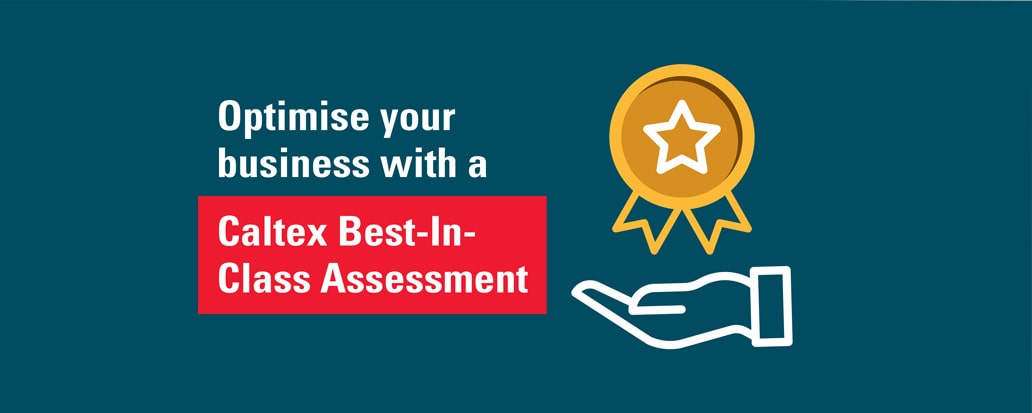 Our Best-in-Class (BIC) specialists can perform an assessment to identify goals and establish the most effective lubrication program to help you optimise performance and save money. 

Watch the video to understand: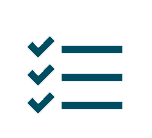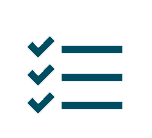 What are the dynamics of today's equipment maintenance?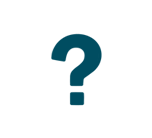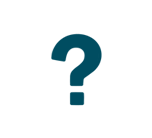 Why do you need an assessment?
Elements of our Best-in-Class assessment


How will our assessment benefit in reducing the operational costs?
Today's equipment is more complex and more expensive than ever, while lubrication requirements and specifications are constantly changing. Equipment reliability and long life are keys to a successful operation, making it more critical than ever to use the right lubricant product at the right time, and in the right way. And yet we know, that most operations are running at lower equipment reliability levels compared with equipment manufacturer design criteria. 

According to Noria Corporation, more than 82 percent of component failures are a result of contamination in the lubricant. The majority of companies are not getting the full potential out of their lubricants. Many businesses are challenged in achieving their own reliability and runtime metrics. All of which can leave you vulnerable to the competition. May be your overall lubrication spend is a small fraction of your total operating costs. But the way you select, store, and use each and every lubricant can have a huge impact on your key performance measures and total cost of ownership. 

Do you know where your business ranks among companies with world-class standards? Discover what many industry leaders already know. The path to higher efficiency and productivity can start with the Chevron best-in-class assessment.  It will help you reduce maintenance costs, minimize component failure, maximize the full potential of lubricants, and increase equipment reliability. 

A best-in-class assessment will help you align your maintenance practices with your KPI's and advance your lubrication program to a strategic advantage. Here is how -  this formal evaluation process was developed by Chevron Subject Matter Experts with respect to lubrication program standards. It is designed to look at all aspects of lubrication within your operation and establish a proactive approach to lubrication maintenance. In fact by implementing cost saving opportunities discovered from the best-in-class assessment, we have estimated as much as 37 percent decrease in lubrication maintenance costs. Completing the assessment can help you in achieve increased equipment uptime, and availability, reduced number of lubrication tasks for your maintenance staff allowing them to focus on other things, that bring more value to your operations, reduced maintenance repair and overhaul costs and health environment and safety targets such as reducing waste generation associated with used oil and filters, and reducing the risks that come with unscheduled maintenance tasks tied to equipment failures. 

As a leading supplier of lubricants, Chevron has a large number of industry experts who can help identify common issue impacting equipment reliability .We see both the issues that companies face and the practices that the best companies embrace, through our strategic business relationship we bring industry information to you. We know that your core competencies or what propel your business. Focus on what you do best and leave lubrication to the experts. 
The best–in-class assessment is organized into five interrelated elements: 

Product selection - to optimize the use of products through out your operation
Product integrity - to identify how lubricants are stored transferred and dispensed
Optimize lubrication intervals - to get the most out of your lubricants while improving equipment availability
Inventory management and vendor performance - so that your inventory is actively aligned with your business needs, and
Lubrication program management - incorporating industry best practices leading to increase productivity, lower costs and higher profits. 

Our experts can help you achieve best in class by working with you to analyze your current lubrication program identify your goals and close any gaps. You will receive a final report that includes specific strengths and opportunities in your current lubrication programs, information to develop a plan to achieve your business goals, and best-in-class comparison so you know how you stack up among industry leaders. The outcome of the best-in-class assessment will help show you how your business compares with the competition when it comes to lubrication maintenance. 

Join the ranks of the industry leads who have taken advantage of a best-in-class assessment to assist with reducing maintenance costs, minimizing component failures, maximizing the full potential of lubricants, increasing equipment reliability and achieving you KPI's which means improving the bottom line. 

Ask your Chevron representative for a best-in-class assessment. Start your journey to improved equipment reliability and run-time today.