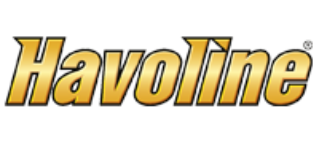 Havoline Fully Synthetic Multi-Vehicle ATF
(Formerly: Havoline® Synthetic ATF Multi-Vehicle DEXRON®-VI)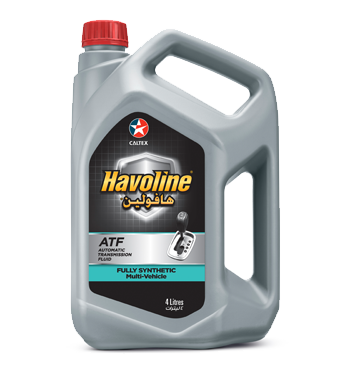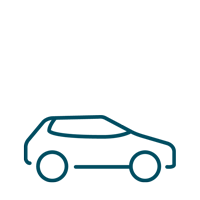 Cars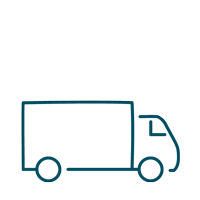 Vans (Inc Minibuses)
Havoline® Fully Synthetic Multi-Vehicle ATF is a premium quality synthetic transmission fluid that is recommended for most modern 6+ speed automatic transmissions. It has been designed and tested for use in a wide range of vehicles manufactured by North American, European and Japanese automakers (refer to owner's manual). It also uses the latest generation technology which is approved by General Motors for automatic transmissions and automatic transaxles where a DEXRON®-VI fluid is specified.*
Havoline® Fully Synthetic Multi-Vehicle ATF has been formulated and tested for a wide variety of domestic and import ATF specifications, in both high- and low- viscosity applications. It is approved by General Motors in automatic transmissions and automatic transaxles where a DEXRON®-VI fluid is specified (Model Years 2006 and newer) and is backward compatible in transmissions calling for DEXRON- II or DEXRON-III fluids.
Havoline Fully Synthetic Multi-Vehicle ATF is approved for:
General Motors DEXRON-VI specification GMN10060 (license number J-62108)
Voith  H55.6335.xx (G607)

Havoline Fully Synthetic Multi-Vehicle ATF meets the requirements of:
BMW Part #83 22 0 397 114
FCA US LLC Part #68043742AA
JASO 1A-LV13 (M315) performance standard in Japanese vehicles; the product will deliver the shifting performance, shear stability and exceptional anti-shudder durability which is desired by Japanese and Korean automakers
Mercedes MB 236.41

Havoline Fully Synthetic Multi-Vehicle ATF is recommended for most late model transmissions manufactured by European, Asian and North American OEMs, including:
Aisin Warner AW-1
FCA US LLC ATF+3®, ATF+4®†
Ford MERCON®, MERCON® V, MERCON® SP and MERCON® LV‡
General Motors DEXRON-II and DEXRON-III
Honda/Acura DW-1 and Z-1
Hyundai/Kia Genuine ATF and SP-II, SP-III, SP-IV/ SPH-IV and NWS-9638 T-5
Isuzu SCS, Genuine ATF
Mazda ATF M-III and ATF M-V
Mitsubishi ATF-J2, ATF-J3, SP-II, SP-III, SP-IV
Nissan/Infiniti Matic D, Matic K, Matic J and Matic S
Subaru ATF, ATF-HP, ATF 5AT
Toyota/Lexus Type T-III, Type T-IV, Type WS
Volkswagen/Audi Part #G 055 540 (A2)
Volvo Part No. 1161521, 1161540/1161640
Hybrid vehicles with electronic continuously variable transmissions (eCVTs) where the OEM specifies a MERCON LV or a Toyota Type WS fluid.

This product is not suitable for belt- or chain-driven continuously variable transmission (CVT) applications.


Always check your owner's manual to determine the proper automatic transmission fluid for your vehicle.


Do not use in high pressure systems in the vicinity of flames, sparks and hot surfaces. Use only in well ventilated areas. Keep container closed.

Havoline Fully Synthetic Multi-Vehicle ATF delivers value through:
Minimized inventory cost by having one premium ATF that can be used for the vast majority of modern automatic transmissions on the road today, without the need for supplemental additives or top treats
Maximum equipment life with an advanced formula that protects against wear, corrosion, and the formation of lacquers, sludge or other harmful deposits
Extended drain intervals because of improved oxidation resistance
Improved fuel economy relative to conventional fluids because of lower viscous drag
Warranty coverage as an officially approved General Motors DEXRON-VI fluid
Backward compatibility with all previous General Motors DEXRON recommendations
Always confirm that the product selected is consistent with the original equipment manufacturer's recommendation for the equipment operating conditions and customer's maintenance practices