GST Advantage EP with VARTECH Technology
Industrial Gas and Steam Turbine Oil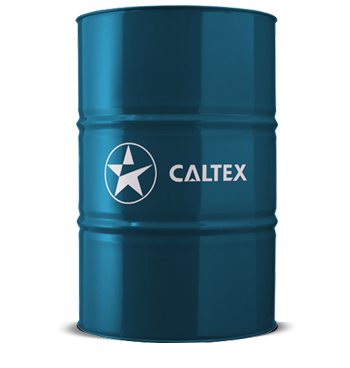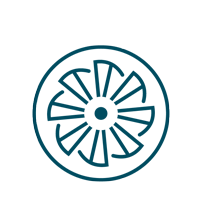 Turbines (Gas & Steam)
GST Advantage EP is formulated with VARTECH Technology which is advanced chemistry that helps: Improve oxidation stability, Reduce oil degradation, Extend oil life by limiting harmful precursors that can lead to varnish formation.
Geared and non-geared gas, steam and hydroelectric turbines 
Rotating machinery in gas and steam combined-cycle cogeneration units 
Air compressors, turbo-blowers and centrifugal pumps requiring a rust and oxidation inhibited oil
Marine reduction gears where R&O oils are specified 
Industrial applications requiring R&O type circulating oils with extended service capability 
Do not use in high pressure systems in the vicinity of flames, sparks and hot surfaces. Use only in well ventilated areas. Keep container closed.

Exceptional Oxidation and Thermal Stability for long service life at severe temperatures with Minimal Deposit Formation
Low Varnish Potential ensure varnish formation are minimized to protect the equipment
Enhance gear protection with anti-wear additives system to protect loaded gear tooth
Outstanding Rust and Corrosion Protection 
High Viscosity Index helps ensure minimum viscosity change when variations in temperature occur
Minimum Foaming helps prevent sump overflow or erratic governor operation 
Fast Air Release minimizes possibility of pump cavitation in systems with high circulation rates and lesser resonance time
Rapid Water Separation facilitates water removal 
Air Compressor Lubricant for systems requiring an ISO 32/46 viscosity, R&O oil and anti-wear performance

GST Advantage™ EP with VARTECH™ Technology pending for approval of the following specifications:
Ansaldo Energia G-HTCT 689029 
Ansaldo Energia TG02-0171-E00000/C 
GE HTGD 90117 V0001 AC 
MAN Energy Solutions 10000494596 rev. 2 – Approved ISO 32, 46 
Siemens TLV 901304 and TLV 901305 for turbosets with and without gearboxes – Approved ISO 32, 46 
GST Advantage EP meets requirements of the following specifications: 
Doosan Skoda TP0010P (ISO 32, 46) 
Fiat AVIO TS 5001 (ISO 32) 
General Electric: GEK 32568k (ISO 32), GEK 28143b (ISO 32,46,68), GEK 46506e (ISO 32), GEK27070 (ISO 32), GEK 107395A (ISO 32), GEK 101941A (ISO 32)
GE Oil and Gas ITN 52220.02 (ISO 32, 46,68,100), ITN 52220.03 (ISO 32,46) 
GEC Alstom NBA P5001A (ISO 32,46), P50003A (ISO 32,46) 
Siemens MAT 812101, 812106, 812108 (ISO 32); MAT 81202, 81209 (ISO 46) 
Siemens Westinghouse M Spec 55125Z3 (ISO 32) 
Solar Turbine ES9-224 Class II (ISO 32, 46) 
Toshiba LST-GMH-XUTW2-0005 (ISO 32) 
ANSI/ AGMA 9005-E02-R&O / EP 
ASTM D4304-Type I,II and III, ASTM D 6158-HL 
British Standard BS 489:1999 
DIN 51515-1, DIN 51515-2 and DIN51524/1 HL 
GB 1120-2011 L-TSA (Type A & B) & L-TGA, L-TGE, L-TSE (Type A) 
ISO 8068-L-TSA & L-TGA; L-TGE & L-TSE; AR, B 
ISO 11158-HM 
JIS K-2213 Type II

Always confirm that the product selected is consistent with the original equipment manufacturer's recommendation for the equipment operating conditions and customer's maintenance practices